Introduction
The SET Dashboard is the homepage for all of your users, providing a high level overview of sales performance for both managers and salespeople. It can be customised to suit your priorities, widgets can be removed upon request and widgets can be filtered to focus on the data you want to see.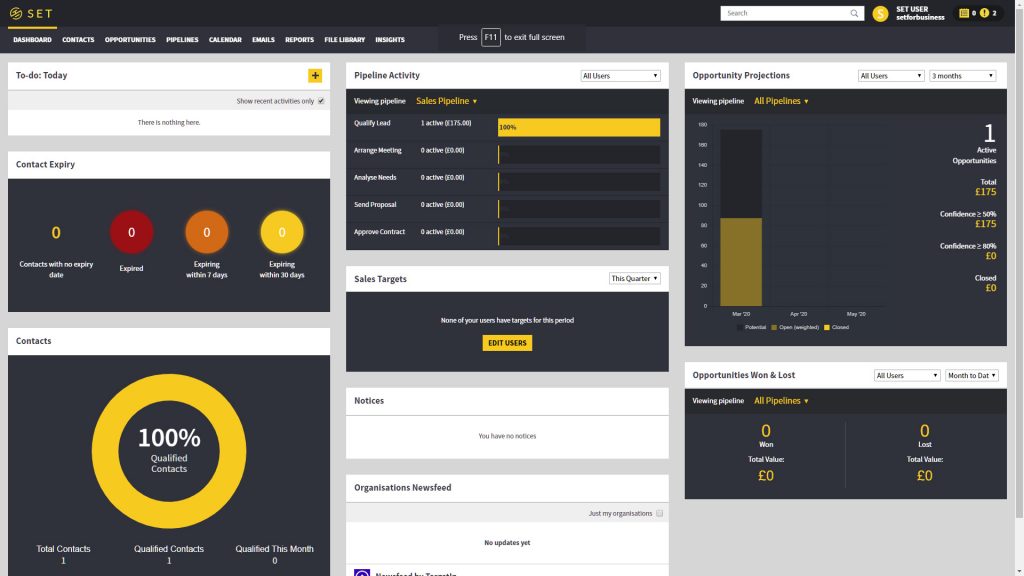 What you can do on the Dashboard?
Drag and drop widgets
Keep an eye on due activities
Monitor GDPR compliance
Monitor lead qualification
Survey pipeline health and stage values at a glance
Follow sales target progress, for you and your team
Stay informed with pertinent notices
Review financial projections
Monitor overall opportunity health
Search the system for contacts, organisations and opportunities
More info for each of these points can be found on our Dashboard Widgets article.